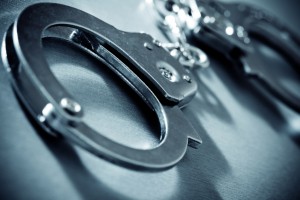 In over 15 years in law enforcement I was involved in hundreds, if not thousands, of physical arrests. One can only imagine the myriad of complaints made by those placed into physical custody by the police. They run the gamut from serious allegations of excessive force to the not so serious complaints of violations of intergalactic treaties.
The intergalactic treaty violation is actually a true story that I'll save for a future blog post.
All intergalactic law violations aside, one of the more common complaints made by individuals that are arrested concerns the failure of the arresting officer to advise them of their Miranda Rights. I mean, c'mon, anybody who watches television knows that the cops have to read you your rights when they arrest you.
Right?
Well the unassailable and unequivocal answer is…..maybe.
Before I explain any further, let's first discuss the history and origins of the Miranda Rights.
History
On March 13, 1963, Ernesto Miranda was arrested for the kidnapping and rape of a woman in Phoenix, Arizona. Detectives interrogated Miranda for over two hours after which he provided a full confession. During his trial, Miranda's court appointed trial attorney, Albert Moore, attempted to suppress Miranda's statements to the police arguing that the police did not advise Miranda of his right to remain silent or of his right to have an attorney present during questioning.
The Honorable Yale McFate of the Maricopa County Superior Court disagreed and the confession was entered into evidence. Miranda was found guilty and sentenced to 20-30 years in prison. The conviction was appealed to the Supreme Court of Arizona. The Arizona Supreme Court found the admission of Miranda's confession to be proper and upheld his conviction.
The United States Supreme Court agreed to hear the case and on June 13, 1966 issued a decision that rocked the foundation of the criminal justice system. In a 5-4 decision, the Supreme Court reversed the judgment of the Supreme Court of Arizona. United States Supreme Court Chief Justice Earl Warren authored the majority opinion, which included the following:
Without proper safeguards the process of in-custody interrogation of persons suspected or accused of crime contains inherently compelling pressures which work to undermine the individual's will to resist and to compel him to speak where he would otherwise do so freely." Therefore, a defendant "must be warned prior to any questioning that he has the right to remain silent, that anything he says can be used against him in a court of law, that he has the right to the presence of an attorney, and that if he cannot afford an attorney one will be appointed for him prior to any questioning if he so desires.
Following this landmark decision, law enforcement agencies across the country began issuing "Miranda Cards" to their officers. While some cards vary slightly from agency to agency, the following is an accurate example of the rights read by law enforcement today:
You have the right to remain silent. If you give up the right to remain silent, anything you say can and will be used against you in a court of law. You have the right to an attorney and to have an attorney present during questioning. If you cannot afford an attorney, one will be provided to you at no cost. During any questioning, you may decide at any time to exercise these rights, not answer any questions or make any statements. Do you understand these rights as I have read them to you?
On a side note, Ernesto Miranda was re-tried by the State of Arizona, this time without his confession. He was once again found guilty and received his original sentence of 20-30 years. He was paroled in 1972 and began signing Miranda Cards to sell as souvenirs. In 1976 he was stabbed to death during a bar fight in Phoenix. Several Miranda cards were found on his person at the time of his death. Truth is indeed stranger than fiction.
Back to the Question
So now that we have a better understanding of the history and origins of the Miranda Rights, let's get down to brass tacks.
Is a police officer required to read the Miranda Rights to an individual that they are arresting?
The advisement of an individual's Miranda Rights is triggered by two factors:
Custody
Questioning designed with the intent of eliciting an incriminating response (Interrogation)
Custody
Let's discuss the first trigger of custody. While lawyers and judges continue to debate the legal definition of what constitutes custody, for our purposes as it relates to the Miranda Rights I will provide a widely accepted description of legal custody.
A person is considered to be in 'custody' when they no longer reasonably feel or believe that they are free to break away or leave police contact. Custody involves the individual submitting to the authority of law enforcement and includes a mechanism put in place by law enforcement that impedes their free movement. The most obvious example is handcuffing a person or placing them in the back of a police vehicle. However, the overwhelming presence of numerous officers on a scene can also influence an individual's subjective belief in determining if they are truly free to leave.
Interrogation
The second trigger for the advisement of Miranda Rights is the officer's desire to ask an accused individual questions that are designed to elicit an incriminating response. This is my fancy way of describing a police interrogation.
Simply put, if a police officer does not intend to ask you any incriminating questions concerning your alleged offense, then they are not required to advise you of your Miranda Rights.
One of the most common examples of this type of police interaction involves arrests for public intoxication.  A police officer that smells a strong odor of alcohol emanating from a person, observes that a person is unsteady on their feet, and or notices that a person has slurred speech, wouldn't need a confession to obtain a conviction for public intoxication.
However, if an individual is in custody, and law enforcement wishes to conduct an interrogation regarding any alleged offenses, then they are required to advise the individual of their Miranda Rights.
This obviously applies to police questioning during an interrogation. However, it also applies to any police actions that are also intended to elicit an incriminating response.
In Brewer v. Williams, 430 U.S. 387 (1977), on December 26, 1977, two police detectives were transporting Robert Williams by vehicle from Davenport, Iowa to Des Moines, Iowa.  Miller was suspected of murdering a 10-year-old girl named Pamela Powers.
During the ride,  the detectives commented on the impending bad weather and told Williams that it would be difficult to locate Pamela's body with the expected snowfall. Knowing that Williams was deeply religious, the detective told Williams that the Powers family should be able to bury their daughter in accordance with their Christian faith. The detectives never directly questioned Williams about his specific involvement in the murder. At one point the detective stated, "I do not want you to answer me. I don't want to discuss it any further. Just think about it as we're riding down the road."
Williams then led the two detectives to the location of Pamela Bowers' body. At no time during the 160 mile car trip, did either detective advise Williams' of his Miranda Rights.
Williams' statements were allowed into evidence at his trial and he was found guilty of first degree murder. The Iowa Supreme Court upheld the conviction and the case was eventually heard by the United States Supreme Court. The Supreme Court reversed the lower courts' decision, finding that the detectives' actions during the car trip were designed to elicit an incriminating response from Robert Williams, therefore making Williams' statements inadmissible during his trial.
However, the Supreme Court did find that the body of Pamela Powers could be entered into evidence under the inevitable discovery doctrine. This specific ruling was later affirmed by the Unites States Supreme Court in Nix v. Williams, 467 U.S. 431 (1984).
The Waiver
One of the key components of the Miranda Rights concerns that final question:
Do you understand these rights as I have read them to you?
Law enforcement officers are not just required to simply read the Miranda Rights and then launch into an interrogation. They are also required to obtain what has been legally described as a knowing, intelligent, and voluntary waiver. Here are some of the factors that law enforcement must consider in regards to this requirement:
Age of accused
Intelligence or mental capacity
Under the influence of alcohol/narcotics
Ensure there is a lack of coercion
Ensure the individual understands the language that was utilized in the advisement of the Miranda Rights
Possible illness or organic dementia
Let's go back to the officer arresting an individual for public intoxication. For the sake of example, we'll assume the officer desired to interrogate the person concerning their inebriation. If the accused is so intoxicated that they are intermittently crying, screaming, and singing their favorite songs from Frozen, can they really provide a knowing, intelligent, and voluntary waiver of their rights?
The first few bars of "Let It Go" would be sufficient evidence for me that they were incapable of providing such a waiver.
I am kidding, but you get the point. Law Enforcement is duty bound to ensure that a person fully understands their rights and is willing to waive those rights prior to an interrogation. Failure to do so could jeopardize their investigation and perhaps more importantly violate an individual's protected rights found under the Fifth and Sixth Amendments to the United States Constitution.