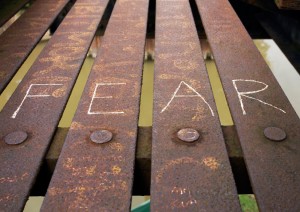 Nothing can be more frightening than when someone is threatening to harm you or has harmed you in the past. Maybe these cases end up in the criminal justice system, but there is a good chance that they won't. Protective orders are available to help ensure your safety.
Protective orders can be a great tool when someone has put you in reasonable fear of harm or bodily injury. Often, the person has already threatened to harm you or actually engaged in violent acts toward you. Protective orders often go hand in hand with assault charges or charges of communicating a threat. The biggest advantage of having a protective order is that you can call the police or authorities prior to the person engaging in future violent and threatening behavior if they violate the conditions set in the protective order.
Protective orders are court orders and they will restrict this person you fear from contacting you or your family members. They often prohibit any contact in person (usually requiring the person to stay a certain distance away) or by phone, text, Facebook, or other social media. Furthermore, the person cannot use someone else to contact you on his or her behalf.
There are two types of protective orders and this will determine if you end up in Juvenile and Domestic Relations Court or General District Court.
Family Abuse Protective Orders (Juvenile and Domestic Relations Court)
These types of protective orders are issued when the person needing protection is considered
to be in a relationship with the offender such that they are a "family or household member." Family or household members include: spouses, former spouses, parents, stepparents, children, stepchildren, brothers, sisters, grandparents and grandchildren. It also includes individuals who have a child in common and also people who lived together within the prior 12 months.
If you are seeking this type of protective order you must show that either:
1. A criminal warrant has been issued against the alleged abuser for assault and battery against a family member and there is danger that further acts of family abuse will be committed by this alleged abuser
OR
2. Reasonable grounds exist to believed the alleged abuser has committed family abuse and there is probable danger of a further such offense against a family or household member by the alleged abuser (no criminal arrest warrant required under this theory).
Non-Family Abuse Protective Orders (General District Court)
These protective orders can be obtained when the offending person is not a relative or someone with whom you reside. These are often issued after two people have been in fight of some sort where one person ends up being assaulted. These types of protective orders are issued when someone engaged in any act of violence, force or threat that results in bodily injury or places one in reasonable apprehension of death, sexual assault or bodily injury. The biggest difference between these protective orders and family abuse protective orders is that these cases are tried in General District Court rather the Juvenile and Domestic Relations Court.
The Types of Protective Orders
1. Emergency Protective Orders.
Emergency protective orders are usually the first protective order issued, and they are often issued right after the incident or fight in question. These can be issued by any judge of a Circuit Court, General District Court, Juvenile and Domestic Relations Court or by a magistrate. Most often the magistrate will issue the emergency protective order as they are available to issue such orders around the clock. There is no cost to obtain an emergency protective order and it lasts until 11:59 p.m. on the third day after the order is entered (unless court is not open then it continued until the next day that court is open). These orders can be obtained ex parte, meaning that only the person seeking the order needs to appear before the judge or magistrate. Understand, however, that the order does not take effect until it is served on the offending party.
2. Preliminary Protective Order
This is usually the follow up order that is sought when the emergency protective order expires. A preliminary protective order lasts for 15 days. Obtaining a preliminary protective order is once again ex parte, meaning the alleged abuser will not be present at the hearing. There is no cost to obtain a preliminary protective order. A judge will issue a preliminary protective order if he or she finds either
a. The petitioner has, within a reasonable amount of time, been subjected to an act of violence, force or threat OR
b. A warrant for the arrest of the alleged abuse has been issued from any criminal offense resulting from an act of violence, force or threat.
3. Permanent Protective Order
When you obtain a preliminary protective order, the court will automatically schedule a hearing 15 days later to see if a permanent protective order should be issued. There is once again no cost, but at this hearing, the alleged offender has a right to be present. Permanent protective orders can last for up to 2 years, and there can be a request that the order be renewed at the end of the 2 year period. These hearings are often very contentious and it can be extremely advantageous to be represented by counsel. Some of the areas addressed by permanent protective orders include:
a. Prohibiting acts of family abuse or or criminal offense that result in injury to person or property;
b. Prohbit contact by the offender with the victim or the victim's family or household members. I highly recommend that you request the court to specificy a distance the offender must stay away from you (example 50 yards);
c. Prohibit the offender from turning off your utilities (family protective orders)
d. Order the alleged abuser to participate in counseling
e. Order temporary child custody or child support
The Effect of a Protective Order
The name of the person who is subject to the protective order will get entered into the Virginia Criminal Information Network (VCIN). This means that whenever law enforcement looks up the individual's name, they will be alerted about the existence of the protective order.
Furthermore the person subject to the protective order will be prohibited from purchasing or transporting a firearm for as long as the protective order remains in effect, and any previously issued concealed weapon permits must be surrendered.
An outstanding protective order may preclude a person from qualifying for certain government jobs at both the state and federal levels and will surely impact the ability of a person to obtain a security clearance.
What if the Protective Order is Violated?
Violation of a protective order is a class 1 misdemeanor and can result in up to 12 months in jail and a $2500 fine. In addition, a second protective order violation within 5 years of a prior protective order violation requires the offender to spend a mandatory minimum of 60 days in jail. Any conviction for violating a protective order will result in the issuance of a new permanent protective order.
Protective Orders – Ripe for Abuse
Protective orders serve an essential function in our legal system. Unfortunately, people often seek protective orders to advance their own agendas and do not use the system properly. Too many times in hotly contested divorce or child custody cases, the husband and wife are racing to the courthouse door to obtain protective orders against each other and to report protective order violations. Many times this is perfectly appropriate and provides the protection for which protective orders were designed. However, on other occasions protective orders are sought out of vindictiveness or in an attempt to gain leverage in a divorce or child custody matter. Having an attorney assist you in defending against a protective order is just as important as having an attorney assist you in acquiring a protective order.
At 7 Cities Law we are prepared to provide you whatever service and support you need in these emotionally charged cases.