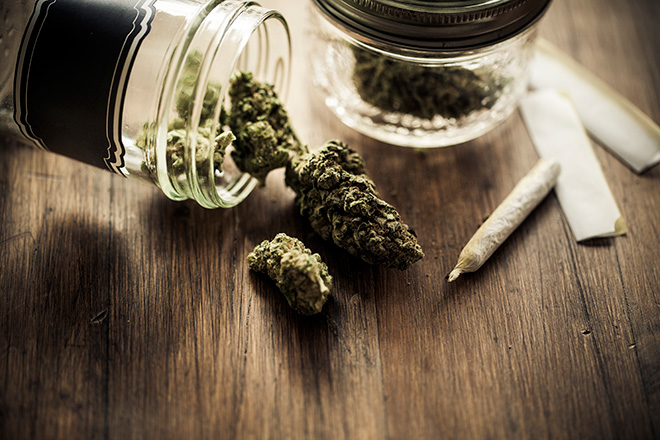 In Virginia, it is illegal to possess certain drugs such as cocaine, heroin, ecstasy, and other "schedule" controlled substances. Make no mistake, you cannot legally possess marijuana in Virginia—despite recently changed laws in other areas such as Colorado and Washington, D.C. It is also illegal to possess prescription drugs without a valid prescription from a qualified medical professional, such as a doctor or physician's assistant.
First Offender Program
Those who are charged with possession of illegal drugs for the first time may qualify for what is called the "first offender" program. Under this program, the judge withholds his or her decision about a case for one year. During this one-year period, the offender is supervised by a probation or community corrections officer who will require the offender to undergo drug testing and substance abuse counseling and the expense of this counseling is paid by the offender unless they are too poor to pay (indigent). The offender must also complete 100 hours of community service for a felony drug offense or at least 24 hours of community service for a misdemeanor drug offense, not commit any new crimes, and forfeit his or her driver's license for six months.
Upon successful completion of the first offender program, the judge will dismiss the charge, and there will be no criminal conviction on the offender's record. Remember, however, that the name speaks for itself. Those who illegally possess drugs for a second time are not eligible for the first offender program.
If a person sentenced to the first offender program does not comply with the requirements of the one-year probationary period, they will end up coming back to court and appearing before the original judge that placed them in the first offender program. This judge will not be pleased that the offender did not take advantage of the tremendous opportunity that the judge gave to walk away with a clean criminal record. The judge most likely will end up convicting the person of the original first time drug offense, although there have been rare instances where the judge grants the person additional time to comply with the requirements of the probationary period. A first offender should certainly not count on being given a second chance. Realistically, failing to comply with the first offender program requirements will result in a criminal conviction on your record for this first time drug offense.
First Time Drug Possession Sentence
Possession of Schedule I or Schedule II drugs, such as heroin or cocaine, is a class 5 felony offense punishable by up to 10 years in prison. Simple possession of marijuana is a misdemeanor offense punishable by up to 30 days in jail. If convicted of such a drug possession offense, the offender will likely be placed on supervised probation for an indeterminate amount of time. This probation can be much more burdensome than the requirements of the original first offender program.
Virginia Code Section 18.2-251 establishes first offender programs for first time drug possession. The good news is that a first time drug possession offense does not mean that a person will end up with a criminal conviction. However, to take advantage of this one-time first offender opportunity, the individual must be committed to doing what is required during the one-year probationary period.